Let your home improve your life
Nowadays in the intercity, many prefer smaller dwellings given the price per square meter and the need to live in urban areas. Our interior designer in Paris must answer this problem.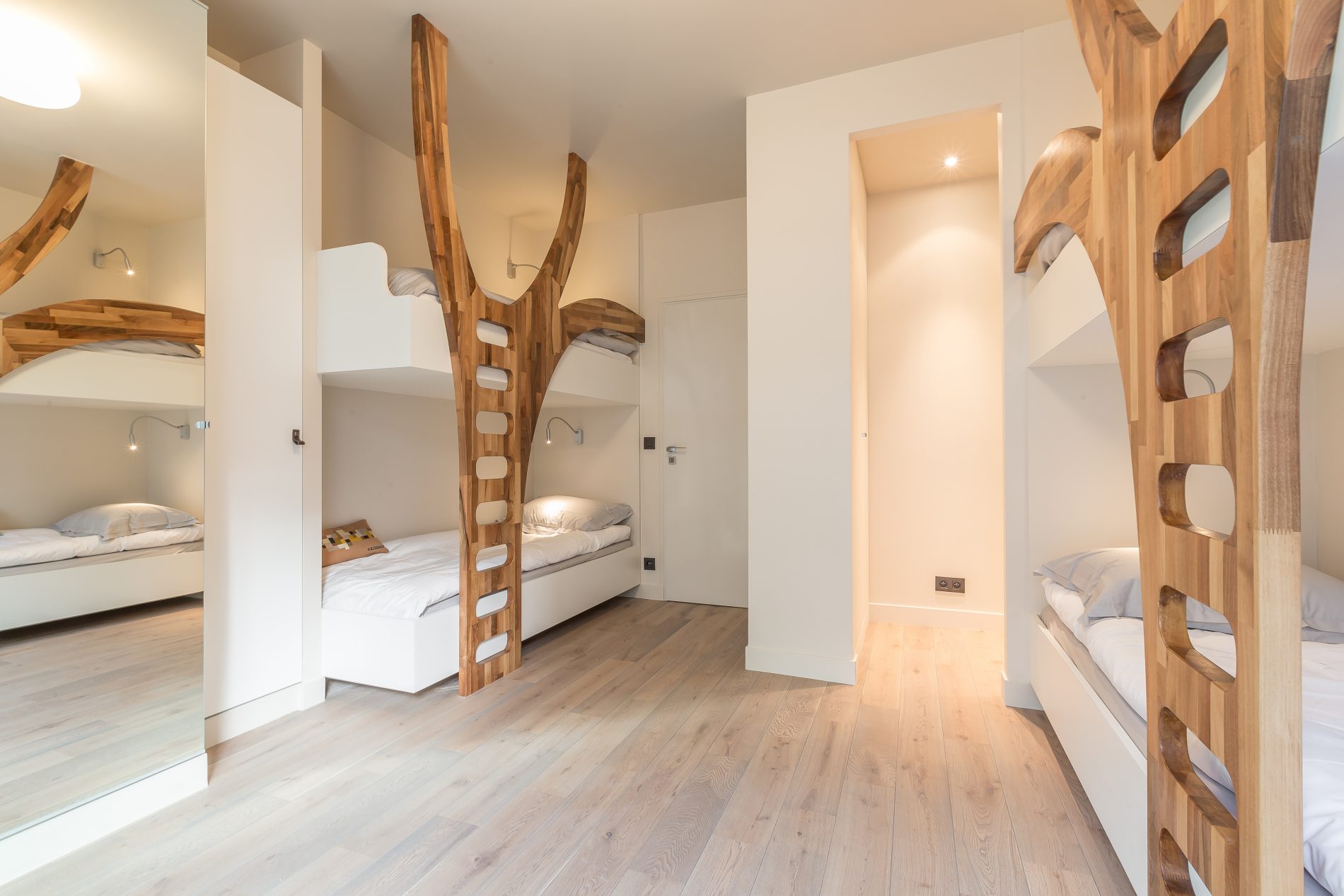 The big question is how to give these small spaces the sensation of greatness and comfort that one could only find in large, luxurious apartments, or even custom designed homes.
This is our goal. It is precisely when the available space is scarce that imagination and creativity are required, allowing one to forget the smallness of the place. However, the solutions are sometimes variable. Quite often, they are inspired by daring ideas applied in commercial spaces and then transposed on the individual habitat.
And where interior architectural interventions reach their limit, the art and science of interior design take over, with synergistic solutions encompassing lighting and flooring as well as special effects of quality wallpapers, high quality paints and ceiling decorations.
By mixing lighting and color, we positively affect the potential habitants overall perception of dimensions and space (e.g., his way of life).
We can custom-design spaces to honor special requests and exceed expectations: including a very rare building material, creating a sculpture with special significance, or adding a simple "touch of class"— all in the spirit of combining quality with aesthetics to increase cost/ratio value of urban spaces under our management.
Our renovation philosophy is not just about visual effects. We go further to redesign living spaces by merging or dividing rooms to maximize the positive living experience of a small space.We can also make your space more peaceful and enjoyable by creating and installing customized home electronics solutions for entertainment and leisure.
Every living space should have the basics: a sleeping space, a dining area, a living area and a bathroom. Herold Design goes beyond the basics to create a unique experience for potential habitants. No two homes are identical. Our team of experts can help you make the unique character of your living space become a reality.